Age Divisions & Yardages
2020 Age Divisions & Yardages (Jan. 1, 2020 - Dec. 31, 2020)
Multi-day players may choose to play as a Member or Non-Member. No Membership fees for "1&Done" players.
Players may always choose to "play up" a division, either for one, several or all tournaments. Remember that points earned in a division stay in that division. "1&Done" divisions have their own point standings. If players wish to play "down" a division, they can for experience, but not for awards or points. If you wish to play "down" a division, please contact us at karen@premierjuniortour.com or 239.822.8590.
Multi-Day and "1&Done" 18-Hole/Day Age Divisions and Yardages:
Boys 16-19: 6600+
Boys 13-15: 6200-6600
Boys 11-12: 5500-5900
Boys 10U: 4500-5200
Girls 16-19: 5700-6100
Girls 13-15: 5200-5500
Girls 11-12: 4500-4800
Girls 10U (9 Hole): 1500+/-
Notes:
Projected yardages are subject to change due to onsite golf course setup, golf course conditions, and weather. These yardages are solely a projection and may increase or decrease for the actual tournament.
Your age on the first round of a tournament will determine the division you will play in for that event. In the case of a birthday moving you into a new division during the course of the points year, you may wish to play up a division early on if you are vying for year end honors or Player Of The Year for a division. Please know that points earned in a division stay in that division.
_______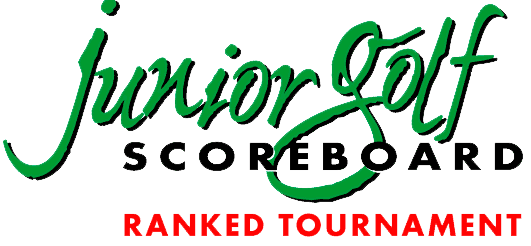 As long as 5 or more competitors finish 36 holes from the same tees, the event will be ranked by the National Junior Golf Scoreboard. Note: in the event of inclement weather cancelling one of the two rounds, the event will still be ranked.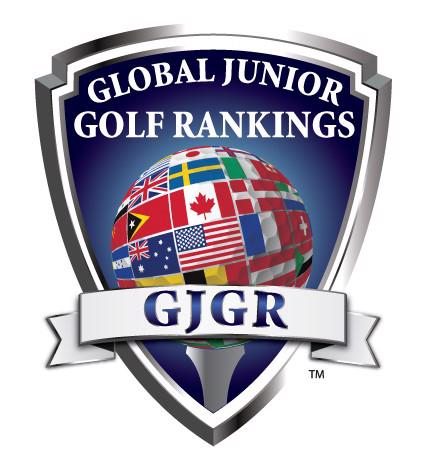 Global Junior Golf Rankings is the most comprehensive Junior Golf Ranking site in the world. Global Junior Golf Rankings rank one-day and multi-day tournaments by state and region in over 240 countries for players ages 5-19. Global Junior Golf Rankings ranks junior golfers by calculating each week's performance in the categories of Boys and Girls participating in junior golf tournaments worldwide. Minimum of 5 players per division, 18-hole divisions.
Global Junior Golf Rankings will rank BOTH our multi-day and our one-day "1&Done" events.