1&Done Events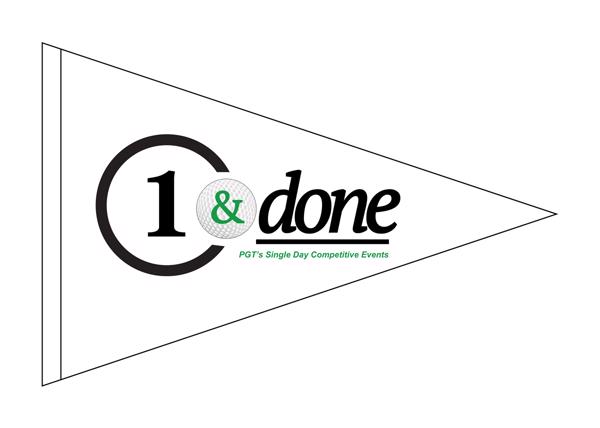 Premier Golf Tour is responding to its membership and parents' requests for one day competitive tournaments for all age divisions. These events will take place alongside our existing two round events. On the Schedule page you can see that we are continuing to offer our two day events, and there is a separate tournament registration page at the same venue, but it is one day. Some 1&done's will be conducted on a Saturday, and at other events it will be on a Sunday.
In order to compete in a 1&done event, membership is not required and the entry fee is just $55 on average.
The 1&done's will receive Premier Junior Golf Tour framed awards for Champion, Runner-Up and Third place regardless of field size.
If you are new to Premier, sign up for your FREE parent account and FREE junior player account today! All players still receive a FREE profile page that lists past tournament results, upcoming tournaments for the player, scoring averages, statistics, a free picture upload of the player, etc.
We look forward to seeing you out on Tour!